About Us
We are a compassionate, visionary, thoughtful, inspired, analytical, and knowledgeable, group of individuals who share the same passion to pursue the art and science of memory care in a day program setting.  
Founder and Executive Director, Susan Bill has personal experience with a family member's dementia and is also a Certified Dementia Practitioner and Geriatric Care Manager. Her professional background, along with a loving nudge from God, was the catalyst to forming this faith-based care program.  In fact, it was her faith and the belief in this mission that compelled Susan to resign from her respected career in October 2018 in order to commit all of her energy to the Program's success.  
Our mission is to provide a faith-based day program with collaborative support services for people and their families/caregivers living with dementia.  Our focus is on care management, caregiver support and education, family advocacy, and community awareness.  Our vision is to provide compassionate care and hope for those living with Alzheimer's and other types of dementia; replacing negative stigmatisms and isolation with connectedness and understanding, while embracing moments of hope to support their journey. 
The Magnolia Memory Care Day Program will be a safe-space in Rock Hill where people living with Alzheimer's and other dementia related illnesses, along with their caregivers, can come for compassionate care and support.
Dementia Day Care
Encouraging, stimulating, and enjoyable programs designed and proven to enhance quality of life will fill the space.
Support for Caregivers
Support groups, essential training and resource assistance for caregivers providing care to loved ones with dementia.
Community Awareness
Education and awareness campaign to help community members identify warning signs of dementia and gain an understanding of care.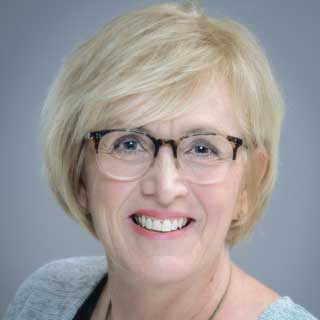 Susan Bill
Executive Director
Susan is a Geriatric Care Manager and Dementia Practitioner.  She has held leadership positions in Assisted Living Communities, P.A.C.E. facilities, Skilled Nursing Homes, and Continuum Care Retirement Communities. In her most recent position at The Cypress of Charlotte, she started a Pilot Day Program for Memory Care.  Susan brings her passion for the elderly, along with years of experience in the senior living industry to serve in this position.
Walt White
Secretary and Counsel
Walt is an International tax practitioner in Charlotte, North Carolina and an adjunct professor at the University of North Carolina School of Law. He retired as an International Tax Partner with a 34-year history of working in the accounting, legal and manufacturing industries. 
Chuck Lockwood
Board Member
Chuck is a Certified Public Accountant specialized in consulting and litigation support. Chuck has owned and operated Always Best Care Charlotte since 2011. His civic work includes leadership roles with Parkinson Association, McColl-Lockwood Laboratory for Muscular Dystrophy Research and tutors' children Heart Math Tutor. Chuck was presented the 2018 Bill and Betty Ray award by the Parkinson Association.
Jonathan Marx
Board Member
Dr. Jonathan Marx has been a Professor at Winthrop University for more than 30 years. He is currently the Director of the Gerontology Program. He has sustained an active research agenda that includes over 30 publications in prestigious journals including: The Journal of Gerontology, Teaching Gerontology, Academy of Management Review, Applied Nursing Research and The American Sociologist. He has written on a variety of topics related to senior populations.
Dr. Romin Shah
Board Member
Dr. Shah is board-certified in Internal medicine, Geriatric medicine and Palliative care medicine, and has over 10 years of experience in providing medical care to the elderly.  As a physician that saw unmet needs in our community, Dr. Shah played a critical role in establishing Providence Care, the areas only specialized palliative care, geriatric, and house calls practice.  As a House Calls Geriatrician, he collaborates with local physicians to address the needs of complicated vulnerable elders to alleviate pain, agitation and discomfort through the utilization of geriatric and palliative care techniques.
Julie Bolt
Board Member
Julie completed her Master of Science in Gerontology with Honors from the University of Massachusetts Boston. Julie is a Certified Manager of Care (CMC), Certified Dementia Practitioner® (CDP®), Certified Animal and Equine Assisted Psychotherapy (AAT) and certified by the Alzheimer's Association in Habilitation Training. She enjoys being partner of a certified therapy team through Dog B.O.N.E.S. with her dog named Biskit. 
Soraya Martial-Wright
Board Member
Soraya Martial-Wright is The Founder & Managing Attorney at The Autonomy Group Legacy Planning, PC., an Estate Planning Law Firm in Rock Hill, SC, specializing an Elder Law and Special Needs Planning. Soraya is passionate about helping seniors, individuals, & families with special needs, because she's been a witness to the stress associated with inadequate planning. 
Kirk Rygol
Board Member
Kirk is active in the business community in South Charlotte and the Fort Mill/Rock Hill areas. Kirk created and hosts the Carolina Business Referral group. Kirk is also active in the veteran community. He has partnered with Veterans Bridge Home and is a Captain for the Fort Mill Chapter. VBH reaches out to veterans looking for employment, networking opportunities, socialization and volunteering.
Paul Bill
Board Member
Paul is an experienced Marketing and Business Development Executive with the passion to help revitalize and build revenue growth organizations. He currently works for Veterans Bridge Home, assisting Veterans and spouses with their next purpose and mission in life through employment.  Paul is a 30-year retired Commander, US Navy Surface Warfare Officer, serving on numerous naval vessels and deploying in support of Persian Gulf war 1&2 and 9/11 operations.
Raquel Tillman
Board Member
Raquel is the CEO & Chief Advisor of Tillman Insurance Advisors, a full service insurance agency with two locations.  She has participated as a board member and President of CPCU Society Charlotte Chapter, a board member of Massachusetts Alliance on Teen Pregnancy, Inc. and a committee member for the Boston Adult Literacy Fund (now First Literacy).  She is a proud graduate of Spelman College and Emory University.
William Feus
Board Member
Bill is an experienced Financial Advisor with a demonstrated history of helping individuals, families, and small businesses manage their money to meet their financial needs and goals. Primary practice areas include college planning, retirement planning, and investment management. Additional certifications for Long-term Care Planning and College Education Funding. Bill is also an ordained Episcopal Priest and involved with church ministries in York County.
Mark Shumpert
Board Member
Mark is a registered professional engineer in South Carolina and North Carolina. He has 20 years experience in civil and environmental fields, including land development, hydrology & hydraulics, and solid waste containment systems. He is currently Senior Project Manager for KCI's growning land development practice in Rock Hill, SC. Mark has served as a Chaplain in the U.S. Army Reserve since 2003.
Barbara Ryan
Board Member
Barbara is a Trustee at Grace United Methodist Church. She serves as the liaison to Magnolia Memory Care. She is also a Certified Lay Servant in the UMC Rock Hill District, Church Council Chair, and Nurture & Care Ministry Chair. Barbara is retired after careers as a public school music teacher and facilities director with Unisys Corporation.